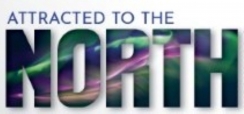 Strategies On Surviving Isolation
FREE WEBINAR
Join us and share in the exciting GROWTH OPPORTUNITY for yourself and your family.
I want you to not only survive the isolation but rather THRIVE.
Providing you with a powerful 5 step COVID defense plan preparing you to lead in the new normal.
Take charge and change your world
IMMEDIATELY
Here are some of the key parts of this event you will learn.
Start with the 5 step COVID Strategy for preparing to meet the "New Normal". Rethinking the energy around the situation we are all faced with coming together to thrive beyond.
Explore the benefits of Total SDI Inventories. Learn about the strengths profiles and uncover how when overdone, our strengths become weakness and have negative impact on our situational outcomes.
Gain insights to your personal challenges communicating and being heard.
All the power of creation exists for this moment
Waiting at the station for you train to arrive?
Act now, put yourself on track for the growth journey of your life. Learn 5 Steps to manifesting the future you desire.
Share this opportunity with the important people in your life and create a team to work together and build your new future together.

A year ago my Executive Director at work came to me and bluntly said, "Your communication sucks!" Mortified that I wasn't communicating properly.
That was not my intention. I contacted Paul. I needed his help.
He met with me as requested and we talked. Surprisingly normal type conversation. During this consultation, we discovered things that could be improved upon and he recommended a solution.
He Shared the TotalSDI portfolio. The process was simple, It made me aware of situational filters and how what I saw as strengths and attributes to me, may appear different from others perspective.
By utilizing the 1 to 1 coaching sessions and the using the profile data, I changed those things.
Recently, amid the high stress of the pandemic, my communication had been called into question.
Once more, I turned to Paul.
We consulted and he identified the teams perspective struggles the communication needs we were faced with. He reminded me to focus on what outcome I want to achieve and lead the action to resolve the conflict.
Within a couple of days of thinking how we had been communicating with other members, I applied the tools I gained in the Total SDI program and with Paul coaching, I FIXED IT!!!
Being conscious of how I communicate with other people has drastically changed my life for the better.
Nicole De Vuyst - General Manager
Nawican Friendship Centre
Dawson Creek
52 years, time spent learning 18,980 lessons. A husband, father, leader,mentor, speaker, motivator, trainer, salesman, promoter, entertainer. Having over 20 years of experience, trained nearly 15,000 individuals in a variety of programs across BC/AB/Yukon, Paul has transformed his position as a leader from in the front of the classroom, to the front of the stage as a powerful motivator / speaker. Engaging individuals and groups of all sizes. His passion for life and the moment empowers him to deliver upbeat influential programs focused on creating positive perspectives and support networks. Building community and helping individuals as a life growth coach and improving.team building and communication skills on the front lines of business.,
Hurry and register before time runs out
days
hours
minutes
seconds
days
hours
minutes
seconds
Copyright © 2020. All rights reserved.